Every 20 litre jerrycan gifted for Father's Day puts us in the air for about 20 minutes!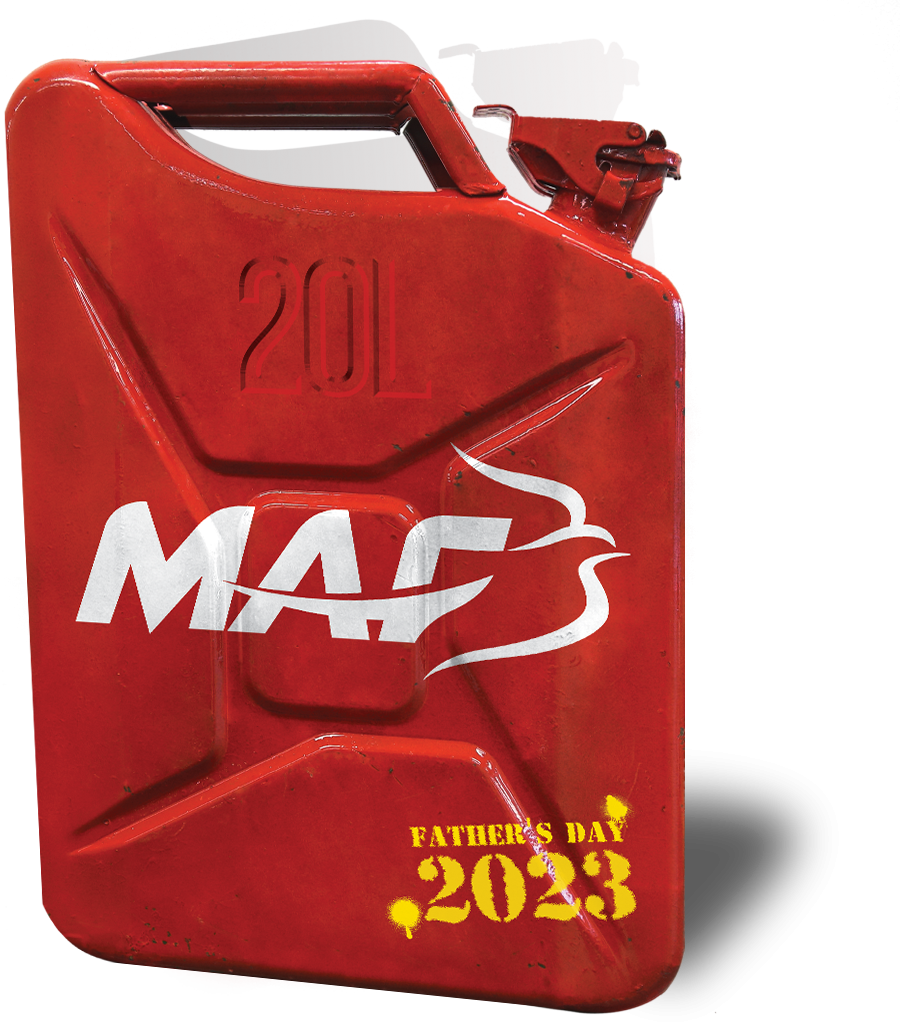 This Father's Day, give the gift of fuel!
This humble jerrycan carries one of our most precious resources: fuel.
When the equivalent of one jerrycan (just $50) gets poured into our aircraft, we are fuelled for 20 minutes of flying. For isolated communities, it replaces days of travel on foot. These short flights have saved many lives.
With your gift of fuel for Father's Day you can be a part of this life-saving ministry.
Your gift of fuel for Father's Day
If you wanted to give something other than a jerrycan, there's the option of giving:
a toolbox, windsocks, rivets, boarding pass or a drum of fuel.
Your 2022 Fuel for Father's Day impact
Thank you to everyone who participated in 2022

6000+
JERRYCAN CARDS DONATED
in partnership with individuals and 542 church congregations around Australia

120,000
LITRES OF FUEL FUNDED
fuelling many of MAF's 47,000 flight legs that flew 138,000 passengers and 5.3 million kg of freight in 2022

2000+
HOURS FLYING TIME FUNDED
so that our planes could serve more than 1000 destinations in 31 countries worldwide in 2022
All of which contributed in 2022 to...
200 MEDEVACS IN TIMOR-LESTE
that's a life saved, every other day
5206 FLIGHTS IN ARNHEM LAND
transporting food, medicine, building supplies, teachers and more to the isolated
THE WORK OF 241 PARTNER ORGANISATIONS IN SOUTH SUDAN
who rely on MAF to do their work – such as Samaritan's Purse, Tearfund, UNICEF and Save the Children
500+ AUDIO BIBLES BEING DELIVERED IN PAPUA NEW GUINEA
bringing the word of God in their native language to communities and individuals
And much more. Thank you.
Download Resources
Get all the resources you'll need to run
MAF's Fuel for Father's Day at your church!
Get all the resources you'll need to run MAF's Fuel for Father's Day at your church!